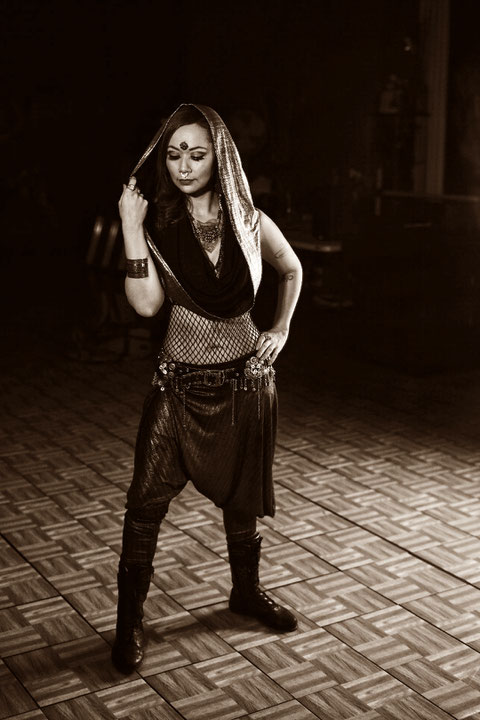 WORKSHOP 1
FRIDAY - SEPTEMBER, 28
3 - 5 pm
This workshop is focused on smooth, mechanical, clean transitions.
Every movement counts.
From slow to fast, to fast to slow. We will also add emotion into these
drills and combos. Bellydance experience Is needed in this all
levels workshop.
Please bring water and dance shoes!
WORKSHOP 2
SATURDAY - SEPTEMBER, 29
12.30 - 2.30 pm
There is so much we can do; this workshop will be focused on
waving and body control.
We will start with the basics and get a little advanced.
Let's make waves go through our bodies and fuse
them into belly dance.
Edenia will show you how to make smooth transitions.
Waving combos will be taught.
We will break it down into sections to help understand how
important it is to learn how to control these waves!
WORKSHOP 3
SATURDAY - SEPTEMBER, 29
3 - 5 pm
TICK, HIT, DRILLS FOR FUSION BELLYDANCE WITH POPPING!
Popping is centered around the technique of popping (or hitting), which means to quickly contract and relax muscles to create a jerking effect in the body.
Stronger pops normally involve popping both the lower and upper body together.
Edenia is going to show you some of her personal drills that you can mix with Belly dance.
We will start with an upper body warm up, then we will begin popping drills such as arm pops, leg pops, chest pops....and add in Belly dance
drills also!
Combos will be taught. Some belly dance experience is required this is an all Levels workshop bring dance shoes or socks.
Get ready to sweat.
LEVELS:
O = Offen / Open
A = Anfänger mit Vorkenntnissen / beginners with prior knowledge
M = Mittelstufe / intermediate
F = Fortgeschrittene / advanced