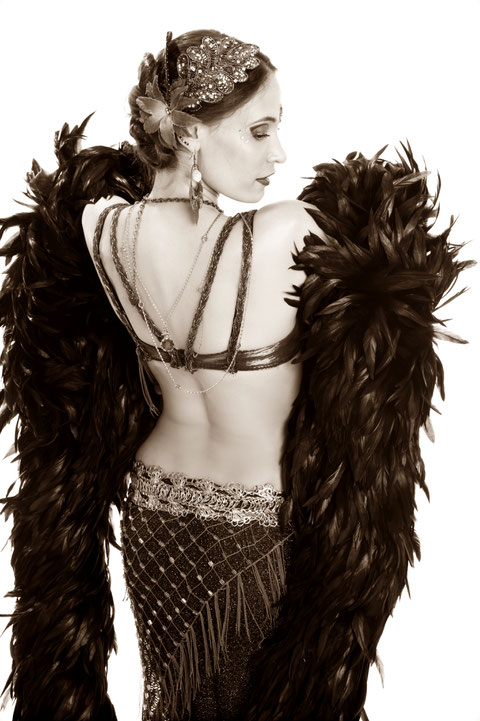 WORKSHOP 1
FRIDAY - SEPTEMBER, 28
3 - 5 pm
Explore some fresh footwork patterns and floor pathways that'll inspire you to infuse your dance with unusual layers and dramatic facing choices.
We'll start with short, simple phrases and build toward increased length and complexity.
Combinations will feature optional layering, allowing dancers to scale the experience to their individual skill levels.
WORKSHOP 2
SUNDAY - SEPTEMBER, 30

10 - 12

Are you itching to maximize your reach in a very literal way?
Do you find that your dance happens primarily between your shoulders and hips, while those lovely arms and legs waste away in relative obscurity? Through a combination of exercises drawn from contemporary dance, creative movement experimentation, and good, old-fashioned flopping around like a bunch of nutcases, we'll work on finding out what goes on outside of the body column (and drill positions).
The workshop comes complete with combinations you can take home in a doggy bag to snack on later.
WORKSHOP 3
SUNDAY - SEPTEMBER, 30
12.30 - 2.30 pm
This vintage-ballroom-infused composition flirts with the concepts of literal interpretation of the music and choreographic counterpoint.
Foot patterns are sampled from classic ballroom movement vocabulary and layered with contemporary belly dance isolations, dramatic arm pathways, and a healthy dose of Ziegfeld-esque cheek.
Instruction includes optional staging for groups of 2 or more. Recommended for intermediate to advanced dancers, but adventurous beginners are welcome!
LEVELS:
O = Offen / Open
A = Anfänger mit Vorkenntnissen / beginners with prior knowledge
M = Mittelstufe / intermediate
F = Fortgeschrittene / advanced