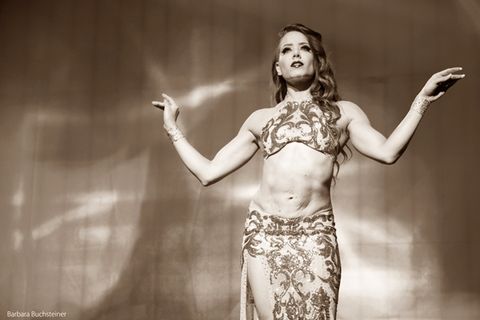 WORKSHOP 1
FRIDAY - SEPTEMBER, 28
10 - 12
How slow can you go?
Start by learning a few combos at mid-tempo, then take parts or all of each and slow them waaaay down.
Can you  still command attention?
It is the INTENTION.
We will also talk about how subtle dynamic shifts using fast-twitch movement over stillness can bring your dance to the next level.
WORKSHOP 2
FRIDAY - SEPTEMBER, 28
12.30 - 2.30 pm

Tired of the same old movement pathways?
Sometimes you need to revisit the basics to make something new!
Come experiment with me in dancing phrases made entirely from one shape!
An entire combo made only from circles?
A whole phrase made only from squares?
Learn how one movement can provide an entire section of choreography just by expressing that shape with different parts of the body and in different directions!
WORKSHOP 3
SUNDAY - SEPTEMBER, 30

10 - 12
No Belly Dance here, only booty bounce!
This class is designed to be a workout AND a party in one!
We'll begin with some fun (but intense) butt/ab exercises to prepare our low backs and core, and then move into a fun twerk
choreography!
Knee pads are HIGHLY recommended as we will spend a good chunk of time on the floor.
LEVELS:
O = Offen / Open
A = Anfänger mit Vorkenntnissen / beginners with prior knowledge
M = Mittelstufe / intermediate
F = Fortgeschrittene / advanced